Every great business has a story, and The Sleek Belt® is no different! Our product came from a place of passion, personal need, a love for fashion and accessories, and an entrepreneurial spirit. And we're glad you're here!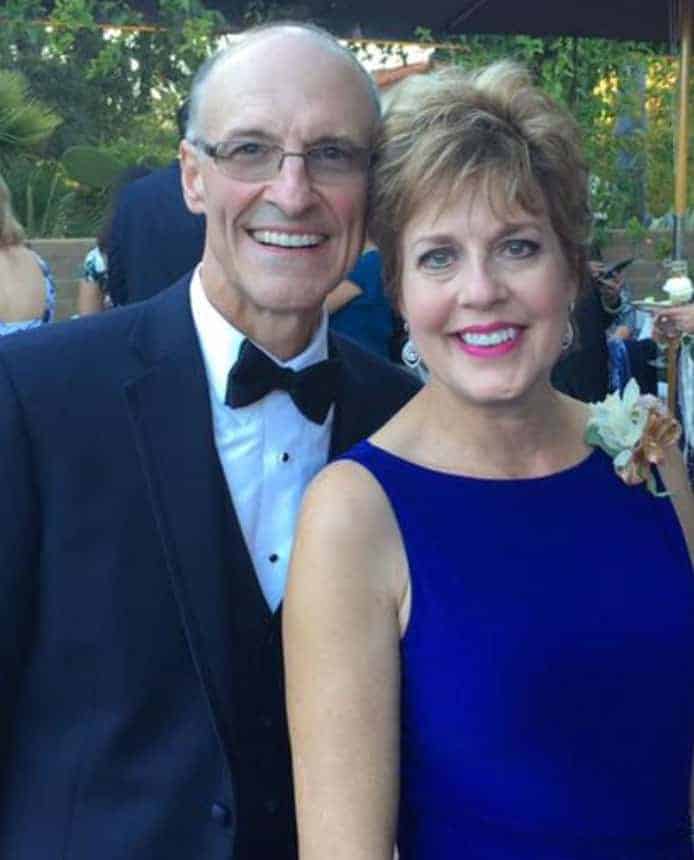 Hi! I'm Mary Scott Riviere, Co-Creator of The Sleek Belt®! I love sharing the story behind our go-to accessory and am flattered you've found our website. The Sleek Belt® is a creation resulting from a personal frustration with sagging pants and bulky belts. I love fashion and always try to look my best and knew there had to be a better way when it came to keeping pants in place. I thought to myself, "alright, how do you keep your pants up?" and "ugh, the belt ruins this outfit" … I knew I couldn't possibly be the only one frustrated.
I began to explore buckleless belts and other offerings on the market for a belt without a buckle but found only plastic and elastic options.
These existing invisible belts used bra-style adjusting options; after trying them, I found they were unappealing, uncomfortable, and a pain to adjust – but worst, they were unattractive.
With the support from and collaboration with my husband, George, we introduced the women's The Sleek Belt® in 2016. initially, our belt was only offered in black; we wanted to test the market and see if you all loved the belt a much as we do. With a strong, positive response, we added a champagne color to our line.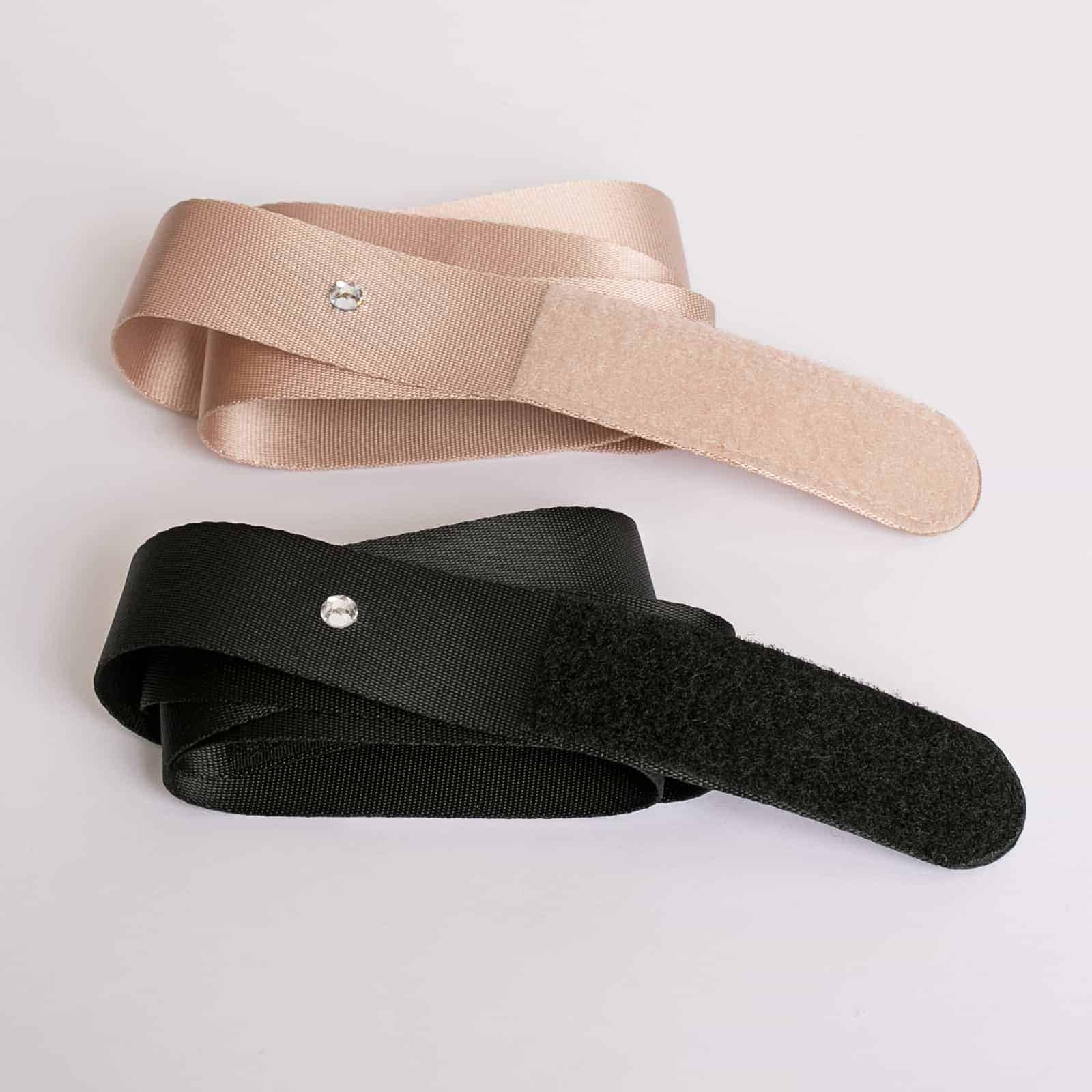 My husband George and I bring corporate and small business experience to the table and are thrilled to have created and continue to deliver quality products that make customers feel more attractive and comfortable; simply put, it makes us so happy to know we are helping women everywhere.
Our team personally supervises the creation and production of each belt. We source or custom create materials and tap skilled professionals from right here in the United States to construct beautiful, quality belts. No Sleek Belt® leaves our office without meeting strict quality standards.
We welcome and appreciate feedback so that we can make the world better, one belt at a time. If you have a story or comments about our product, we're here to listen. Our mission is to make your life better!
Fashion trends place an emphasis on a flat tummy look. With a pair of skinny jeans goes an overlaying tunic-style shirt or longer, form-fitting shirt. Women of all sizes and ages choose to go without wearing a traditional belt with a buckle in an effort to keep lumps, bumps, and the bulging of a belt buckle from drawing attention to the tummy area.
Ladies, let's be real; without a belt, we find ourselves continually pulling up sagging pants. This is not only annoying and uncomfortable but certainly is not attractive. Who doesn't know the "pulling up my pants shimmy".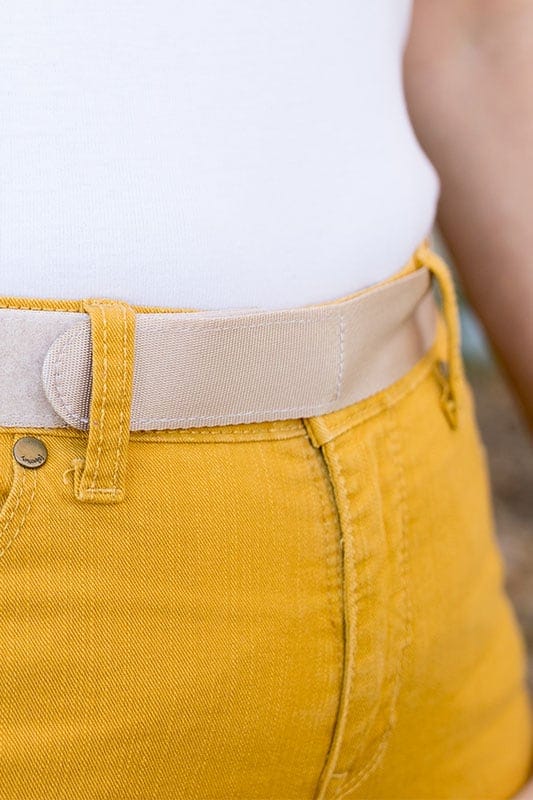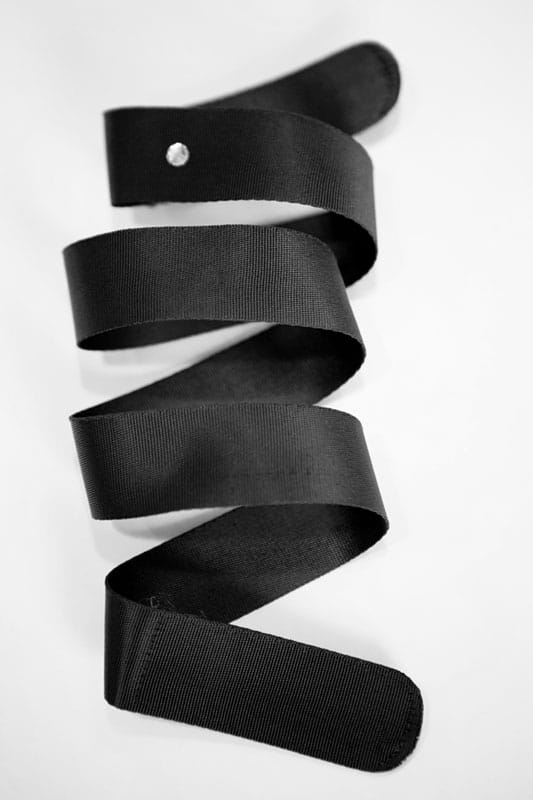 Unbelted, pants can draw attention to the tummy area as buttons, snaps, or extra fabric doesn't give a smooth look. The buckle free Sleek Belt® adjusts for all your belting needs to keep your pants from sagging, giving you a slim silhouette with superior hold. Our belt is made of high quality, 1 1/4″ smooth, satiny nylon with hook and loop used for the closure.
A beautiful Swarovski™ crystal serves two purposes. First, as a reminder to you – the wearer; your spirit is bright and you are beautiful, inside and out. We don't say this to be cheesy… we really feel that anything you put on should make you feel beautiful and confident. Second, is to guide threading the crystal end of the belt through garment loops so that the smooth loop material is facing out. This protects shirts or sweaters from getting caught by the hook material.
We want you to know we care about you and want you to feel positive and confident. It is our mission to help add to your strength and feeling of attractiveness with The Sleek Belt®.
CLICK TO SHOP NOW
Ditch the buckle bulge, the pulling-up-pants-shimmy, and the hassle of foregoing fashion for function - get yourself a  Sleek Belt®! You won't regret it.