Once again, I seemed to have missed New York's Fashion Week! While I know those beautiful, statuesque models are trying to lead me into the new season, letting me in on trends, what's up and coming, and what the "in" crowd will be wearing, I'm enjoying the waning days of summer and most of the time, miss out on being in on what's "IN" until it shows up at Target. Oh well.
I'm not one to dash out and fill my closet with new items. I feel like I've got lots to wear and hesitate to spend a lot of money on myself when I know I have plenty. If I'm really lucky, I can resurrect a treasure from my closet – or my mom's closet – that's now considered "vintage", "retro" … or just chic.
An approach I've used to stay "fashion-forward" is to focus on a couple of trendy colors, patterns, or styles to add to my wardrobe. I try to identify a trend I connect with and makes me feel … GOOD! Shouldn't all fashion make you feel good? (Yes, it should.)
What I've Got My Eye On
1. ANIMAL PATTERNS
This season I'll be on the hunt for something croc, snakeskin, or feline (think leopard and cheetah) patterned. Knowing it's an element where a little goes a long way, I will pair these nature-inspired looks with solid tops or bottoms.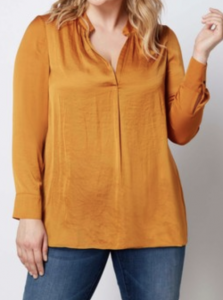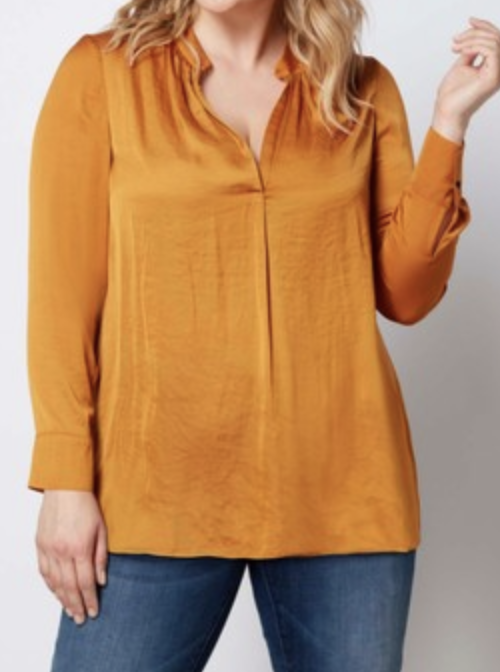 2. PLAIDS
They're in, they're out, and now they're back in! are also being resurrected, so if I'm lucky I've saved something from this fun fashion trend already tucked in my closet. And if not, I'll be on the lookout for a plaid vest, scarf, or bag to keep me current.
3. STRONG LINES
I'm loving the fashion trend of asymmetrical, as well as what they're calling "ren-fair" or Renaissance influenced, square necklines. I'm excited to find a top or two with these new trends because I think they are flattering and can pair with my favorite jeans and staple pants. And, help me feel good and with it.
4. SATIN
I'll really score if I find tops in the trendsetting, satin. While the "it color" for fall is all things lilac, I don't find that color flattering to my skin tone so I am looking for items with more of the mustard color pallet. That golden hue is extra beautiful during the autumn season, right?
No Thanks to These Trends
1. THE ITTY BITTY BAG
I'm a woman who selects a purse based on its ability to handle my iPad Pro, my iPhone, a hard side sunglasses case, a full-sized wallet, and a pouch for lipsticks, (yes that's plural), my nail file, nail clippers, floss, breath mints… and plenty more.  So itty bitty just isn't going to happen … unless I'm headed to a wedding where I can convince my husband to carry my phone and the itty-bitty bag holds a single lipstick and cash for the bar. Other than that, they're just plain impractical.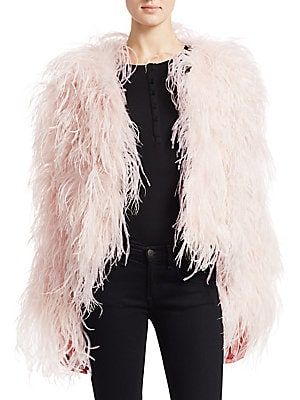 2. THE BIRD (?) LOOK
Another trend I'll avoid is all things feather-trimmed. When I've worn feathers in the past, I usually feel like I'm all set to dust. I also reject this fashion trend as the feathers are sure to end up in my lip gloss or eyes. Pass!
3. OVERPOWERING METALLICS
I'll skip the shiny, loud metallic look which I sported (proudly) in the 80's. As fun as it was and as great as those years were,  it brings back memories of feeling garish and like I'm being a spectacle. Sure, a night out or new years eve call for a little sparkle, but I'm a professional woman, not a disco ball. Just my two cents!
4. LINEBACKER LOOK
There's a time and place for shoulder pads, and now is now the time or place for me to go back to them. And frankly, I feel they not-to-subtly suggest women should have the frame and stature of a man. I suppose I understand the structure they can add to a look, but I simply don't feel the need to look like a linebacker.
The good news is, that a great pair of jeans and pants that fit well and make you feel comfortable and confident are ALWAYS in style. Such a relief, right? The Sleek Belt® is the perfect fashion accessory to support you as you strut your stuff, without the bulk and bulge of traditional belts.